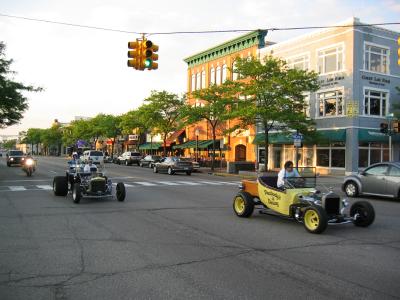 There is so much to do in downtown Royal Oak. Everything is within walking distance - grocery, shopping, library, restaurants and bars. See and be seen at the outside dining of a neighborhood eatery.

Enjoy the farmer's market during the summer. And be sure to check out the polar bear exhibit at the Detroit Zoo, located in Royal Oak.

Events are scheduled throughout the year. From a three-story garage sale to art fairs to the Woodward Dream Cruise.